We are now able to install heat pumps into any home or commercial space. A heat pump will provide you with an efficient, low maintenance heating system, protecting you from being subject to consistent price hikes in your energy bills. Heat pumps put more energy into your house than they take out, ensuring you are less reliant on the grid.
There are different types of heat pumps available, air source and ground source. Air source heat pumps are perfect for many types of domestic properties and government grants are available to help fund the installation. They're not suitable for all homes. It can depend upon how well your property is insulated and the available ground space outside your property. Your Plumbing and Heating are happy to advise you further on the best heat source for your property.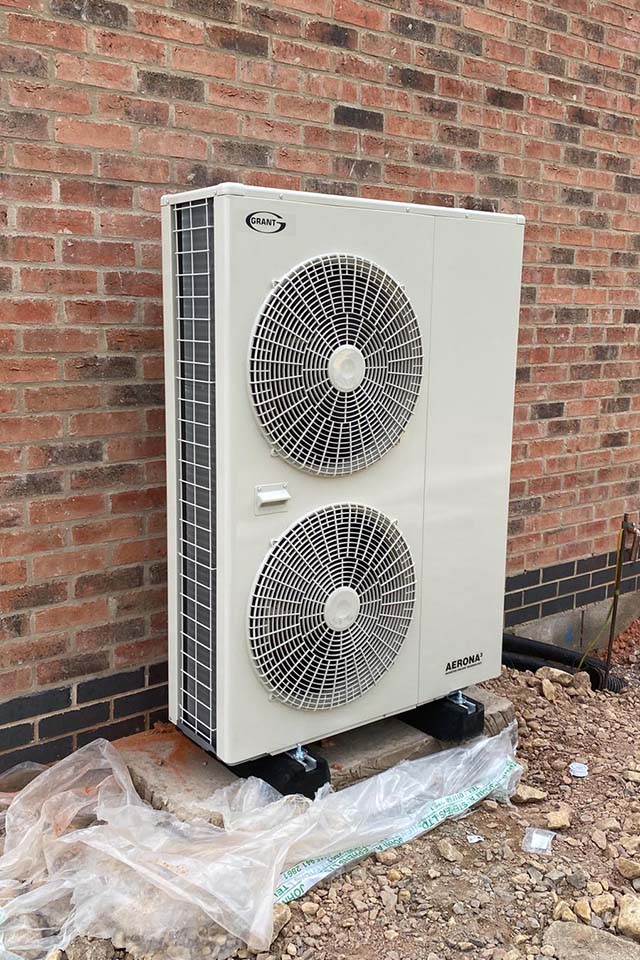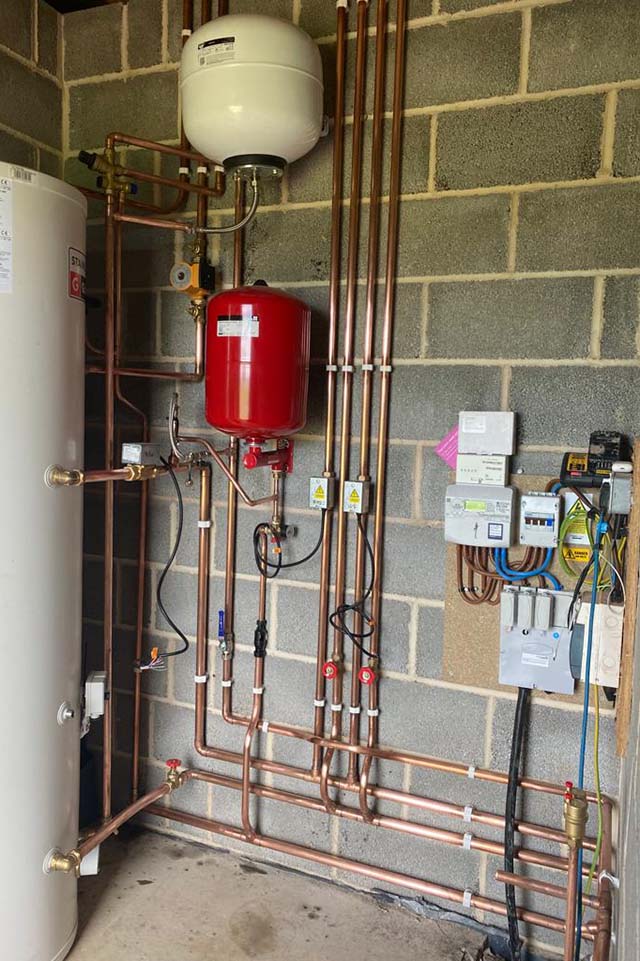 Renewable Energy (electric)
Heat pumps are far more efficient than any other heating system due to the amount of heat they produce.
Heat pumps work by bringing in the heat from outside and pumping it into the home, without excessive use of electricity, It achieves the warmth of a boiler but without the overflow of CO2 being used.
Looking for Heat Pump installation?